About Us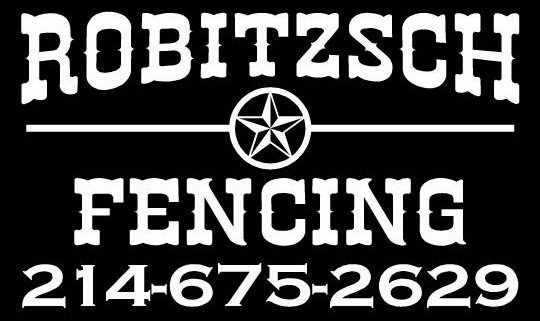 We are Robitzsch Fence Company in Dallas, TX. We serve Dallas and the surrounding area, including Addison, Carrollton, Farmers Branch, Highland Park, Lakewood, Mesquite, Plano, Richardson, Rockwall, Rowlett, Sachse, University Park, White Rock and Wylie.
Our company is the origin of the most distinctive fences in the Dallas area and beyond. Having been a leader in the fence industry for over ten years, we provide quality fencing at a reasonable and fair price.
The materials we select when building your fence are of the utmost importance, and we choose the highest quality to match your standards. Our crews are licensed and experiences. What's more, you'll find that our culture of excellence reaches the realm of customer service as well. As soon as you contact us to discuss your project, we'll work to create a professional and courteous relationship. We want you to be happy with not just your fence, but your contractor too!
As part of our effort to give you the best experience possible, we'll work with your personally to determine your needs and design preferences. Our owner, Kris, is involved in every single project and will ensure our work has exceeded your expectations.
We look forward to working with you.
Don't forget, we offer free, no hassle estimates. But don't hesitate to call to discuss your project if you're not ready for an estimate yet. We'd love to answer your preliminary questions as well.
In addition to iron fencing, we also offer wrought iron fences, iron railing, iron pool fences, iron gates, iron handrails, as well as custom wrought iron work. Contact us today to talk about your project.